WELCOME TO
Hanson Consulting and Healthcare Solutions
"When you change the way you look at things, the things you look at change."
– Wayne Dyer

ABOUT US
Hanson Consulting and Healthcare Solutions
Hanson Consulting and Healthcare Solutions offers comprehensive consulting for self-insured employer groups, independent TPAs, brokers, and providers. Our mission is to make you and your team stronger, whether that is by vetting out a service partner, educating employer/employees, and providers about the free market or helping your organization improve quality and service issues.
Gaylene Hanson
President/CEO
As an Executive Management Professional with over 25 years of self-funded experience, Gaylene Hanson has proven expertise managing Third Party Administrator recruiting and development as well as technical and operations departments. She is a results-oriented leader, proficient in overseeing and developing customer service, claims, plan building, and product development. She is a strategic and analytical problem solver focusing on the overall picture to achieve business goals.

Mrs. Hanson has achieved dynamic success in market development, sales, client/broker relations, provider contracting, and vendor management.

In 2011, Mrs. Hanson played an integral role in the successful launch of an innovative, free-market transparency program. She created and developed numerous workflow and processes that were outside the normal capabilities of the Third-Party Administrator's functionality for self-funded claims administration.

Gaylene Hanson is a down-to-earth, easy-to-talk-with professional who prides herself on sharing her "best practices" in a humble, non-pretentious manner!

Over the last 25 years, I have had the pleasure of working with some amazing TPA's! I have held just about every position within a TPA you can think of. When I made it just about as far as I could go (EVP) I found myself just about as unsatisfied as I could be. I guess I'm somewhat of a rare breed--I enjoy every aspect of the business; operations, account management, sales, vendor relations, plan building... I love being in the mix! So in January of 2018, after a lot of prayer and soul-searching, I decided it was time for a new chapter in my life. I decided I no longer wanted to be tied to one TPA and I didn't want to be limited to work for a brokerage firm, but rather have the ability to work with any or all of them! It is my goal to guide self-funded employers in deciding which TPA is right for them, which vendor can meet their specific needs, and help them determine which benefits are right for them--is their culture a good fit for "out of the box" concepts like referenced-based pricing or the free market? I have the hands-on experience and knowledge and look forward to working with self-funded groups, TPAs, Service Providers, brokers, and vendors... Helping them define their success and helping them build an amazing team of partners that are aligned to meet their needs!

I sincerely I hope I have the privilege of working with you and your team!
Gaylene Hanson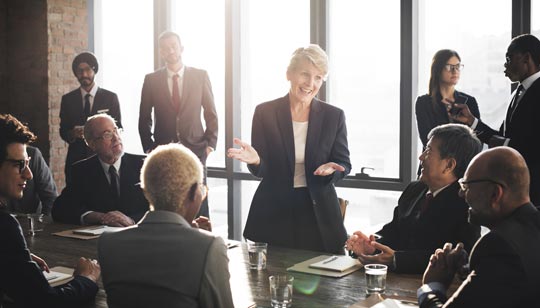 Evaluation, Recommendation & Implementation

With years of experience in operations, vendor relations, account management, plan building and implementation, we are able to assist you with a thorough and comprehensive review of your current vendor partners and conduct an extensive vetting of potential vendors. We will ask questions that are not included in a standard Request for Proposal (RFP) to ensure the recommendation is the best possible fit for you and your organization.
In addition, we offer the following:

*Review of current benefit design *Recommendations for enhanced benefits

*Implementation of new benefit programs
*Open enrollment assistance

Services

Free Market Education, Consultation, Support & Coordination



With knowledge there is power! True price transparency empowers self-funded employers and employees to drastically reduce their healthcare spend. We have a deep understanding of the free market and can educate Self-Funded Employers, TPAs, Providers & Brokers regarding how to buy and sell healthcare via the Free Market!
The following represent ways we can assist:
*Education

*Direct Provider Contracting
*Patient Coordination
*Primary Care Coordination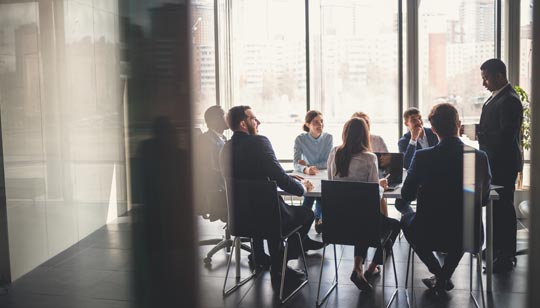 Operational, Organizational & Management Consultation
Company growth may be driven by a multitude of factors and influences... Customer satisfaction, quality, employee satisfaction/retention, competition, etc. Many organizations face challenges that keep them from adequately measuring these driving factors. We provide Service Providers with effective evaluations to assist them in not only identify operational challenges but bring recommendations for resolution.
Examples of services include:
*Analysis of current operational procedures, systems, reports.
*Secret Shopping
*Employee surveys
*Employee &/or Management training
*Management Mentoring
You are not just another unread e-mail...
If you have questions or would like to speak with us, please feel free to call us at
1-888-908-2643. Or you can leave your contact information below and we will return your call or e-mail as soon as possible.

HIPAA Privacy Statement: This contact form is for basic inquiries only. Please do not transmit any protected health information (PHI) or other sensitive information through this form.
Your privacy is important to us! The information you submit by using this email form is strictly for internal use only. We will never sell your name, e-mail address, contact information or any other information captured with this form to other entities.